Stripe is a payment processing platform that enables you to process payments quickly and securely.

To integrate Braintree with your DreamClass account follow the steps below:
Step 1



Click "My school"(or "My college") on the top left corner of your screen

Step 2



Select the last tab "Integrations"
Step 3



Click "Enable" on the Stripe option and confirm your choice.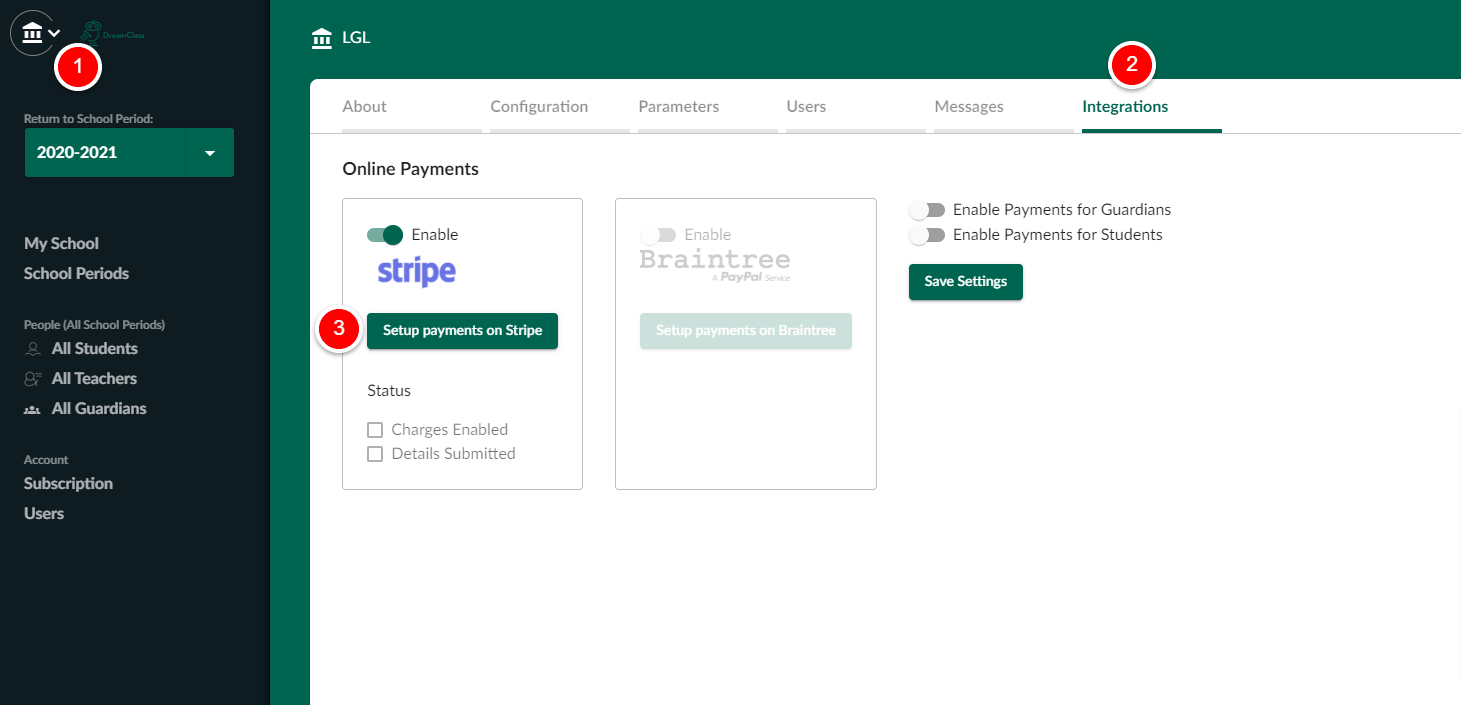 Step 4



Click on the "Setup payments with Stripe" and you will be directed to a new page where you'll be asked to authenticate your Stripe account. Use the email of your stripe account and follow the authentication steps to create a DreamClass Stripe account.


Note here that you have to use separate Stripe accounts for different projects. You may find more information on how to create and manage multiple Stripe accounts here.


Before you move to the next step make sure you have successfully completed all the required fields.
Step 5



Click on the "Return to DreamClass" option to return to the initial Integrations page.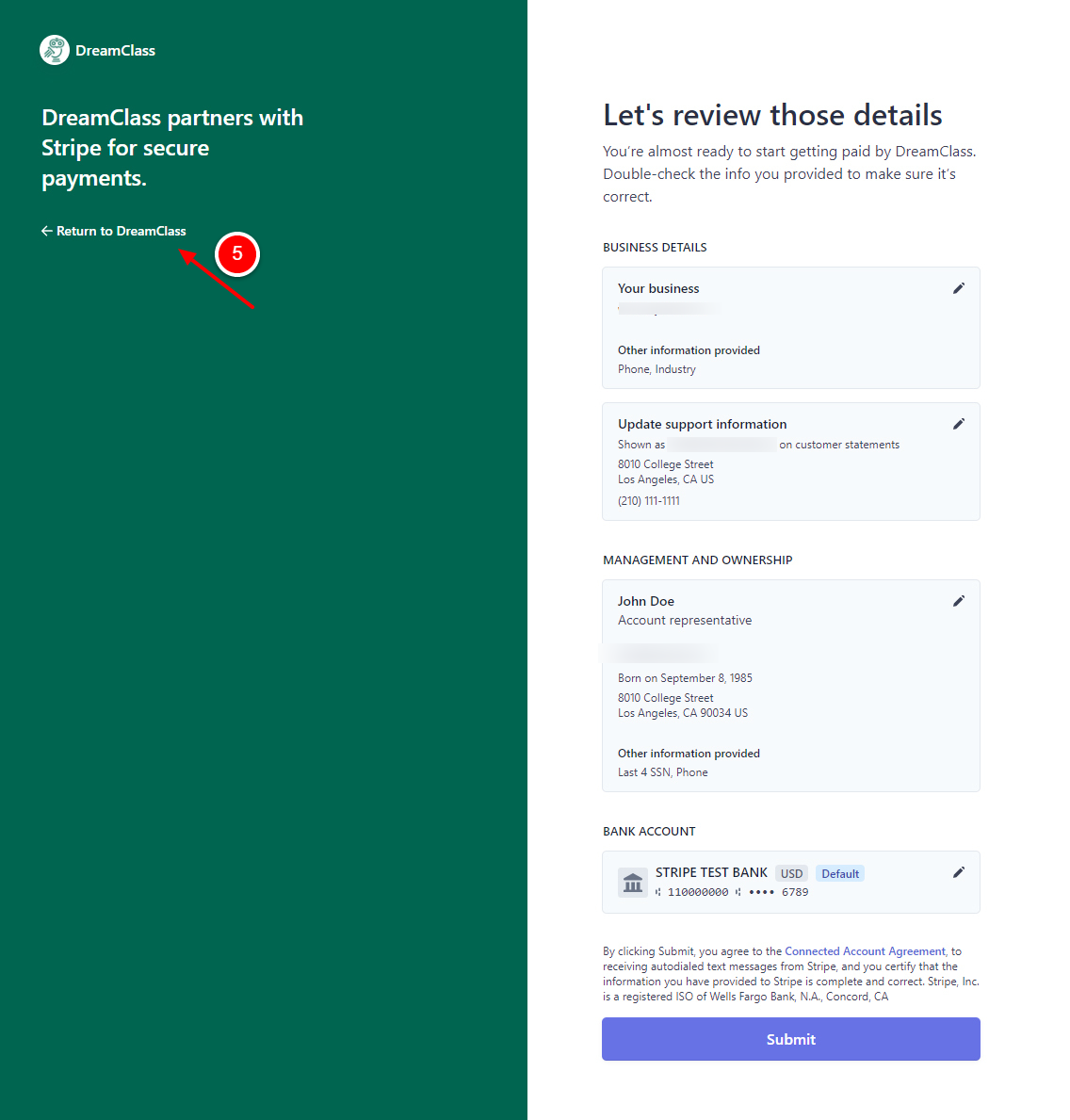 Step 6



You will be directed on where you'll need to verify the values of the status and finalize the setup. If you have successfully followed the above steps then the status boxes: a) Charges Enabled and b) Details Submitted should be automatically displayed as selected/checked. This information is passed onto DreamClass from Stripe automatically.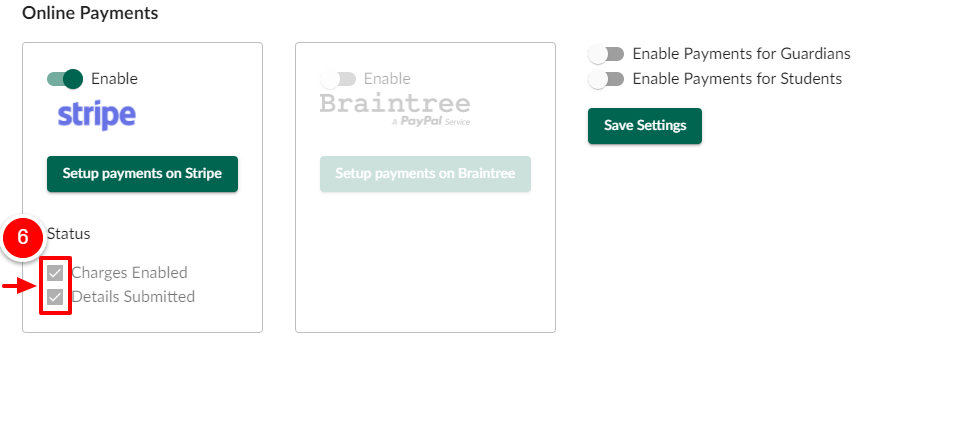 Step 7



Finally at the right side of your screen you can enable online payments for Guardians and/or Students depending on your preference.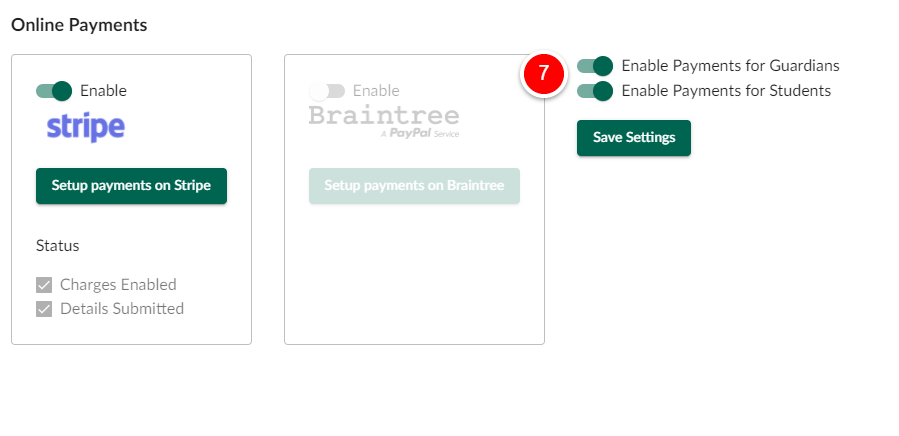 Save your settings and you're good to go!

If you wish to process a payment from the student's portal to make sure it works properly, here's what the student will see when they are directed to pay: