In DreamClass you can add the students of your school and assign them to their classes - courses.

As an admin you can create student profiles and gather important information regarding their performance at your school, class, registration as well as personal information; First Name, Last Name, Date of Birth, and many more.

Follow the two simple steps below to add a new student:

Step 1: Go to the dark left hand side of your screen and click "Students".

Step 2: Click "Create student"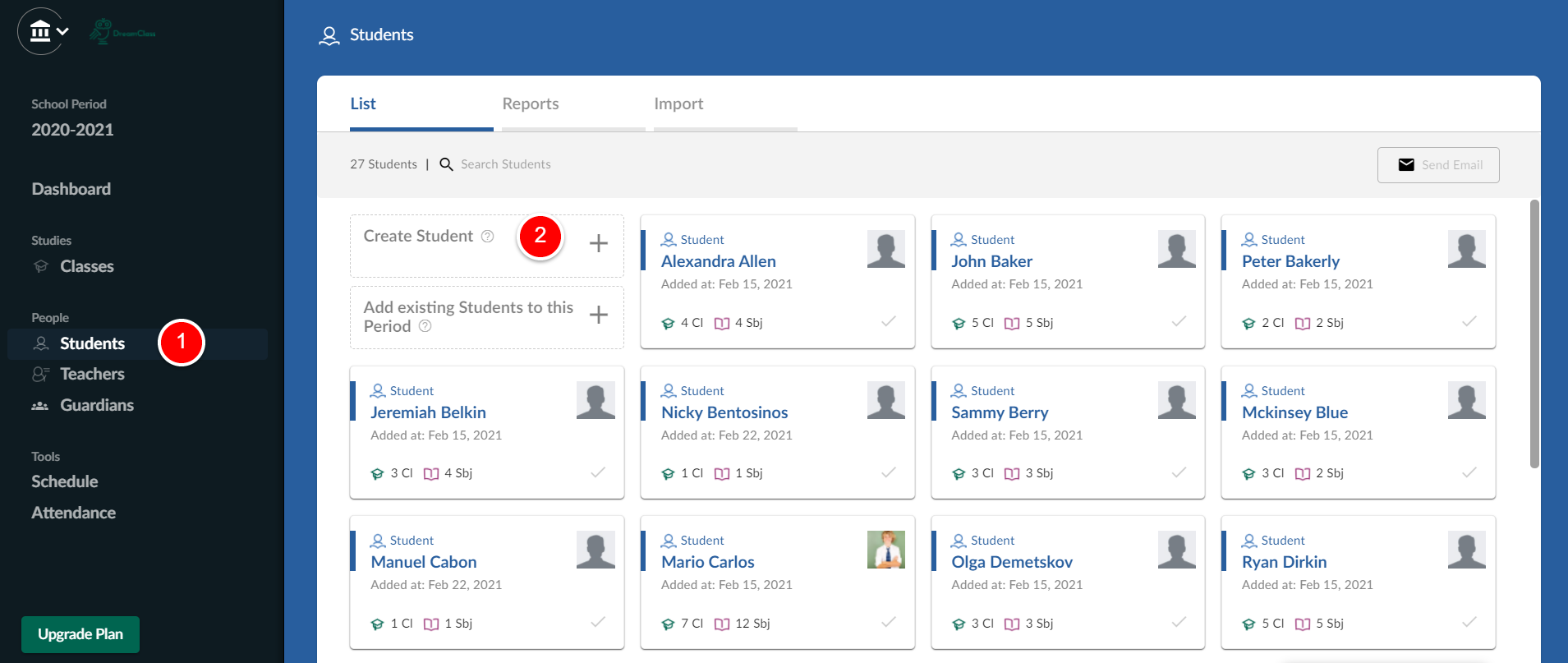 Now that you have created your new student profile you can select to invite them in your portal.

Here's a quick video on how to invite a new student in your School Management System:

https://www.awesomescreenshot.com/video/3534113?key=826c08dea40c9452fb704270fa039fcf

You are good to go!